Entertainment and Games
I need Ideas here.... and this section will grow and grow! Of course our Online Stores can supply the basis for the Games and Entertainment we will be needing to provide at our Party. Let's face it though, some of the most fun games are the ones that have been handed down the line from generation to generation...and don't need much but a good mind or imagination to play. That's what I'd like from you out there in Cyberville... I'd like to hear some Ideas on Holiday or Festivity games. There are your Traditional Games like the outdoor Sack Hop..and indoor games like charades or musical chairs. There have to be MORE though. Newer games? New Entertainment? I'm thinking I've been out of the loop for a while and I need an education in "entertainment" my SELF. Anyone out there want to be the first to volunteer? I'd appreciate it VERY much! MAYBE even enough to put your picture up right beside whatever you send.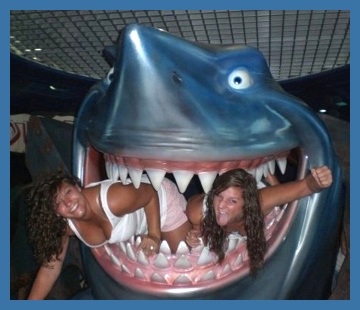 Please send any Games or Entertainment Ideas to me here: Coletta [at] Costume-Works.com . Send any photos JPG format.... as attachments.
Please check the online stores for Holiday and ANY Occasion Games and Entertainment for your party guests. What you want to bring to your Guests is a relaxing yet ENTERTAINING Party. Maybe with some hints from my other viewers and a few items from an online store you'll have a Celebration that people will be talking about for years to come. Now THAT'S a PARTY!