Emmett Kelley Costume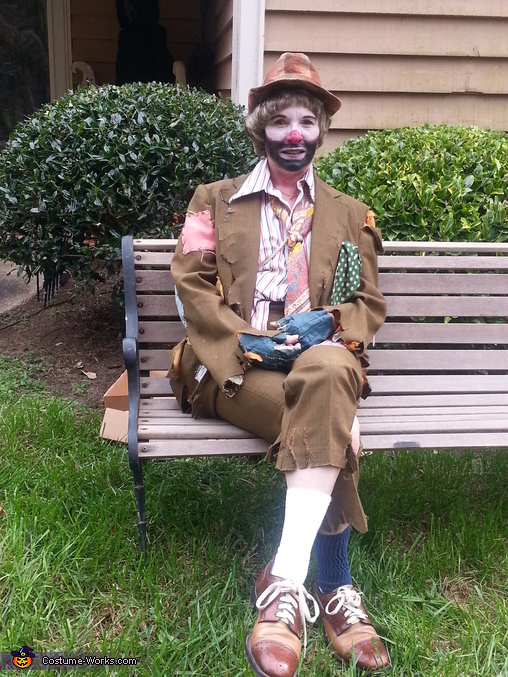 Where's that bus?
More views:
(click to enlarge)
A word from Brenda, the 'Emmett Kelley' costume creator:
I am wearing a costume I made of Emmett Kelley. He was famous for the character of 'Weary Willie' who was a white face clown and a hobo. Weary Willie was the guy who would sweep up after the other circus performers. He would try with desperation to sweep up the spotlight, but never could catch it! His routine was hilarious to me as a child and remains a wonderful memory. He was also known for trying to crack a peanut with a sledge hammer. That stunt was too hilarious. The costume was made from an old suit of my dad's. I cut it up to show some wear and tear and added patches from various cloth scraps. The wig, tie, shoes and hat were found at a thrift store and the gloves belonged to me from a prior job. I have less than $5.00 in this costume since the suit was just a hand me down from my dad. No one recognizes me in this costume, but everyone loves it and compliments my creativity.