Emmet and Wyldstyle Costume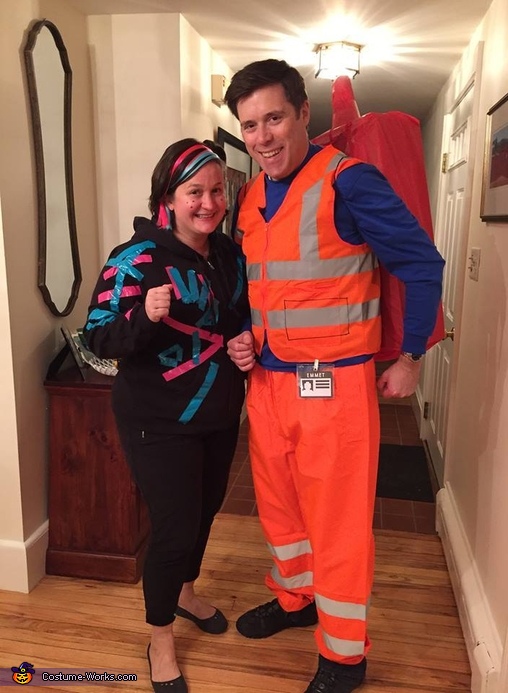 Everything is Awesome! Emmet and Wyldstyle
A word from Amy, the 'Emmet and Wyldstyle' costume creator:
Everything is awesome!

Inspiration for this costume came from our son's favorite movie at the time. My husband and I are dressed as Emmet and Wyldstyle from The Lego Movie.

This costume was fun to put together. For mine, I ordered hair extensions and duct tape in colors matching Wildstyle's outfit in the movie. I used a black hoodie I had as well as pants and shoes. Total cost for my costume was about 12.00

Emmet's was a little more expensive, as we ordered the construction vest and pants online. I printed a badge with his name on it that I found online like on the movie, drew the pattern around it like emmet's - and made the piece of resistance out of a box with elastic's around his arms to hold it on. I wrapped it in a red plastic table cloth from the dollar store, and had a red solo cup as the cap of it.

This costume was a HIT, so fun to put together!