Elliot and E.T. Costume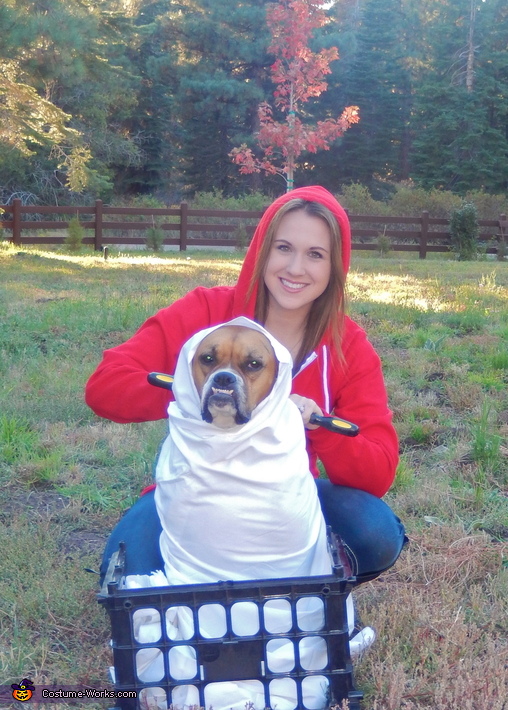 Elliot and E.T.
A word from Tracy, the 'Elliot and E.T.' costume creator:
The day i brought my dog Sam home in a red hoodie, my parents started calling her E.T. She's almost 6 now and I decided i had to finally dress her up as the classic alien. The costume was very easy to put together. To be Elliot, I'm wearing a red hoodie, jeans, and used screwdrivers as bike handles. Sam is simply wearing a white sheet. We cut a crate in half to slide it in front of her while she sat and "smiled."