Einstein Costume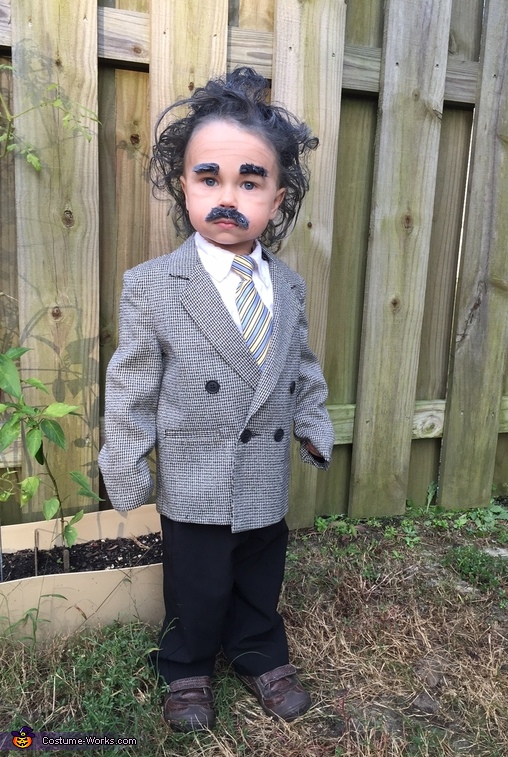 Einstein Costume
More views:
(click to enlarge)
A word from Tenisha, the 'Einstein' costume creator:
My (almost) three-year old son was Albert Einstein this year. The idea came to me last year after he was an oompa loompa and his hair was the perfect length and craziness to pull it off. I thought of other crazy haired characters and Einstein came to mind! The costume was quite simple, the outfit came from his closet and the thrift store ($3 for the jacket, $2 for the pants). We then bought spray in hair color ($2/each: black and white) and used my eye makeup for the wrinkles, mustache, and eyebrows one day (work party) and then stick on mustache and eyebrows for the next day (trick-or-treating). He LOVED the idea. To get him excited we talked all about Albert for the whole month of October (little education never hurt anyone); we told him how smart he was, showed him lots of pictures, etc.
It was quite fun to see how many kids knew who he was, and to now know that my three-year old knows (at least by name) Albert Einstein.