Edward Scissorhands and Kim Boggs Costume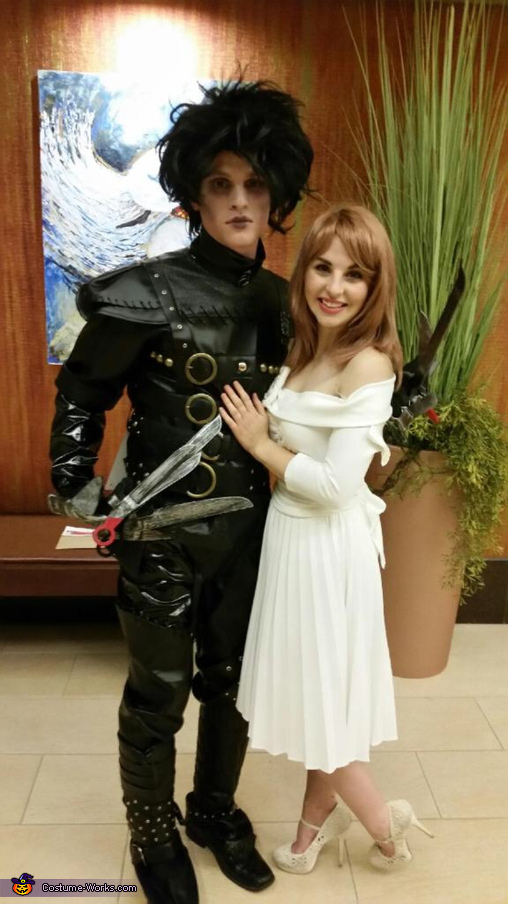 Edward Scissorhands and Kim Boggs
A word from Estee, the 'Edward Scissorhands and Kim Boggs' costume creator:
Joseph Pollard, my boyfriend, is wearing the Edward Scissorhands costume, and I am Edward Scissorhands' girlfriend Kim Boggs! We got the idea for this costume came from the classic Halloween movie because we watch it every year on Halloween and it is an all time favorite for any one who has seen it! Edward Scissorhands was a purchased costume but still had some hard work put into it! We bought colored contacts for Edward and I did Edward's makeup along with styling the wig!
Kim Boggs costume was a little more challenging and I made the dress myself! I am originally blonde haired and blue eyed so I colored my hair and I got some brown colored contacts! This is a costume we will both be wearing for years to come!