Dwight Schrute Costume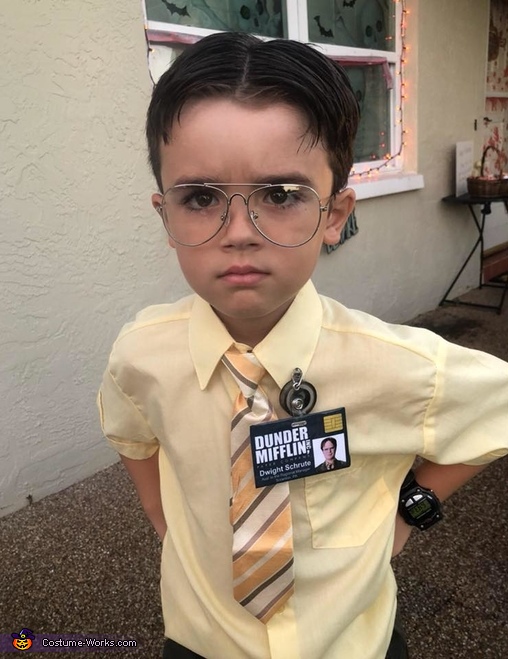 BEARS. BEETS. BATTLESTAR GALACTICA.
A word from Alissa, the 'Dwight Schrute' costume creator:
If you're a fan of the most amazing show ever, THE OFFICE, you will love this one! My son chose Dwight Schrute, his favorite character from The Office, for his costume. I was able to purchase the glasses and shirt online. I had the watch already. I searched "Dwight Schrute ID badge" on google and just printed up the image. I used clear packing tape and taped the image over an old ID badge.