Dumb and Dumber Couples Costume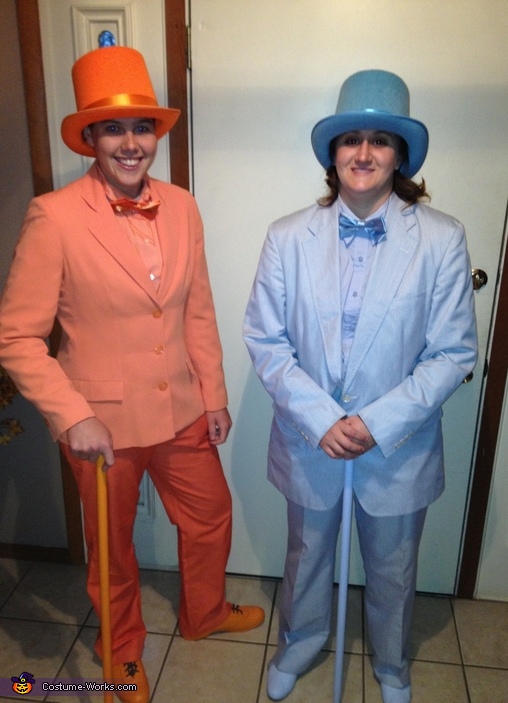 Dumb and Dumber Costumes
A word from Kelly, the 'Dumb and Dumber' costume creator:
My best friend and I are wearing the costumes.

We wanted to do a couples costume that was from a popular movie from our childhood.

We really worked hard to get everything together for these costumes. We went thrift shopping for hours on end in order to get everything put together for these costumes. It took a lot of time and effort, but was well worth it!

Thank you very much for your time, I hope you like our costumes!