Dr. Seuss Book Characters Costume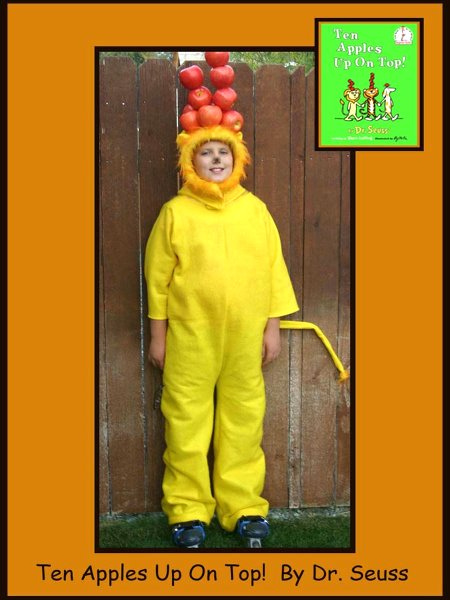 Jenna - Ten Apples Up On Top!
More views:
(click to enlarge)
This is a "group/family" entry. Extra care has been taken to
put a picture of the Dr. Seuss Book that the Character came from AND a picture of the Character (if not on the book cover) with each photo.

Many thanks to all of you for the entry.
This is an AWESOME Idea. Very original! Ü
A word from Candice & Spencer, the 'Dr. Seuss' costume creators:
This project was a family affair and as much enjoyed by the children, as by Mom and Dad.