Dr. Hammond and Velociraptor Costume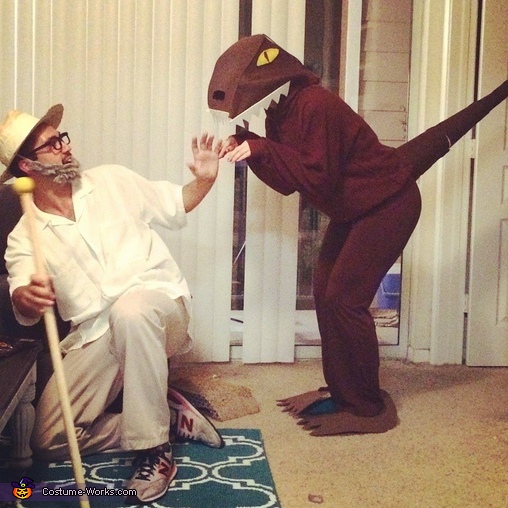 Dr. Hammond and Velociraptor Costume
A word from Melissa, the 'Dr. Hammond and Velociraptor' costume creator:
My boyfriend and I decided to recreate the classic Jurassic Park... He was Dr.John Hammond and I was the "terrifying" Velociraptor.
The costumes weren't too difficult to put together. For the Velociraptor we just used some felt, cardboard boxes and duct tape. For his costume we went to the thriftstore and found all the elements we needed.