Dog the Bounty Hunter and Beth Couple Costume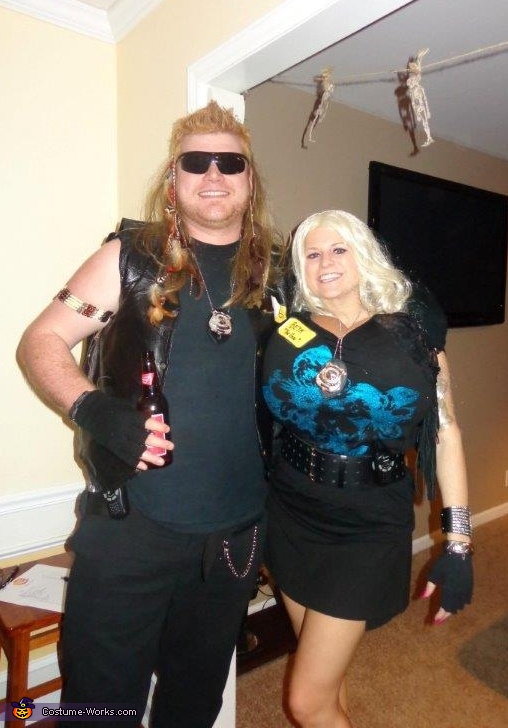 Dogisms - 'brah where your going is a motel without a window' Beth then said 'hunnie I think you mean 'a room without a view'
More views:
(click to enlarge)
A word from Whitney, the 'Dog the Bounty Hunter and Beth' costume creator:
My boyfriend and I are wearing these costumes for the 4th annual Halloween party, this year's theme, TV show characters.
This costume is very easy, alot of pre-bought items from Amazon. Handcuffs, the Handcuff necklace for beth, fake big boobs, fake guns, blonde wig, the arm bands for dog were all bought on Amazon. The Goodwill provided shirts/pants/vest for cheap price. We went to an extreme measures, died Dog's hair, and used an old hairpiece (jessica simpson) from another custom to create the mullet.
This costume is cheap if you plan ahead.