Disney's Snow White Costume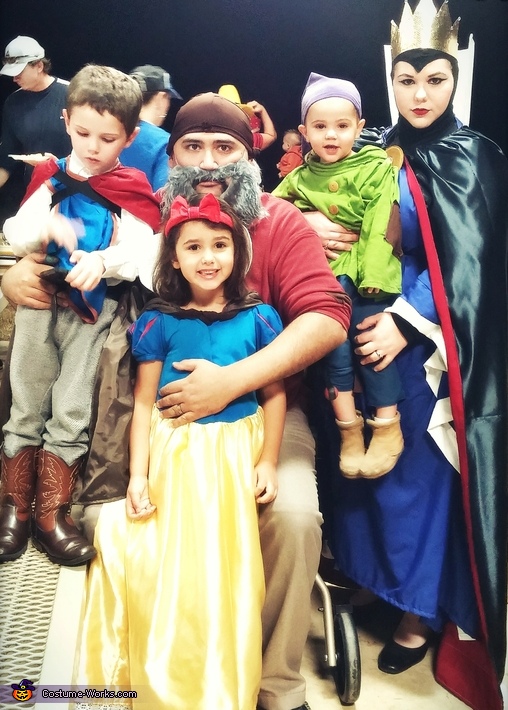 Disney's Snow White Costume
More views:
(click to enlarge)
A word from Karaleigh, the 'Disney's Snow White' costume creator:
This year our family did Disney's Snow White! We are the Garrisons. My name is Karaleigh and I am the Evil Queen. My entire costume was completely sewn from fabric except for the ski mask that I altered. My daughter Aurora is Snow White. The bodice of her costume was a woman's size medium blouse that I altered, but the rest was fabric. I bought her shoes at the thrift store and painted them gold so she could have shoes just like the princess. My son Joshua is the Prince. He needed a simple costume because he has severe autism and sensory processing disorder. He wears his cowboy boots everywhere he goes, so the Prince was perfect for him! His shirt and pants came from the thrift store and I made the rest. My 2 year old Benjamin made the perfect Dopey. His pants, shoes, and shirt came from the thrift store, but his shirt was heavily altered (it was originally a men's medium). I also made his hat. And lastly, my husband is Grumpy. His shirt came from the thrift store and I made his hat.
Each year we do a family theme and I sew all of our costumes. It's a family tradition!