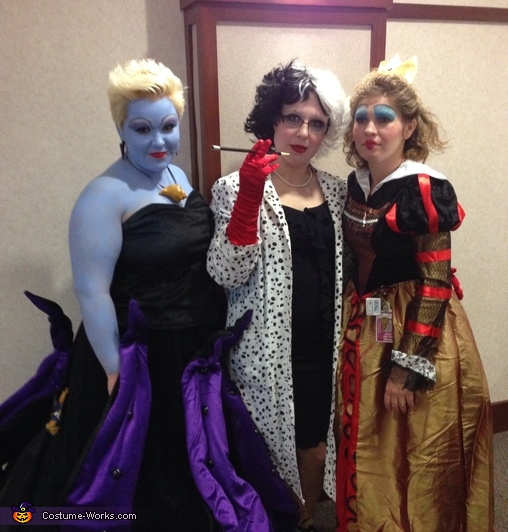 Ursula, Cruella and the Queen of Hearts
More views:
(click to enlarge)
A word from Amber, the 'Disney Villains' costume creator:
Our department at work goes above and beyond every year. This year out theme was Disney Villains, and I think we nailed it! Every costume seen has some sort of homemade article or jewelry. Captain...
Read more »