Disney Villains Costume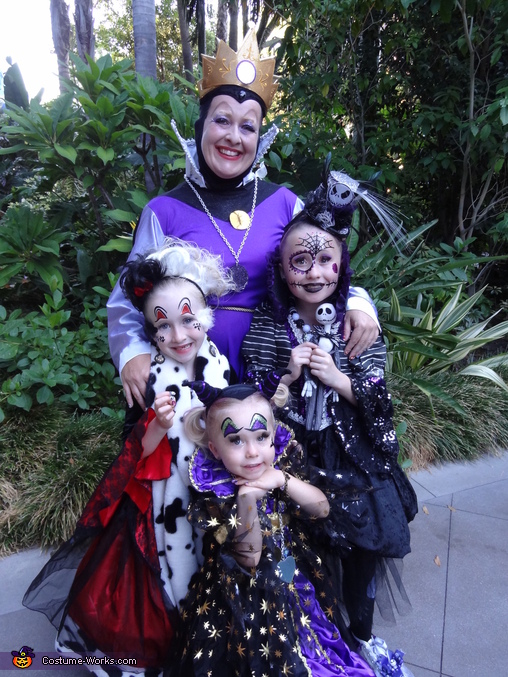 Evil is greater in numbers!
A word from Vanda, the 'Disney Villains' costume creator:
Me and my daughters all dressed up as Disney Villians. I was the Evil Queen from Snow White, Miss Jack Skellington, Cruella Deville, and our not so scary little Miss Maleficient. We trick or treated in Disneyland and had a ball!