Disenchantment Costume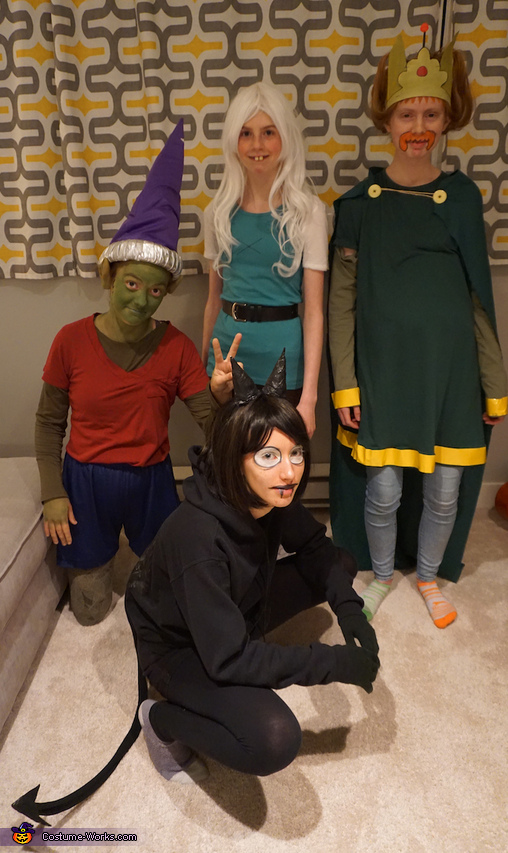 Elfo, Luci, Bean and King Zog
More views:
(click to enlarge)
A word from Jaida, the 'Disenchantment' costume creator:
I wanted to have a unique costume this year that I hadn't seen anyone else do. We all love the show disenchantment so we chose to do that. There was nothing online for a group disenchantment costume, so maybe we were the first!
We went as Elfo, Luci, Bean, and king zog! It was very fun to get our costumes together and recreate pictures of our characters.