Deer in Headlights Costume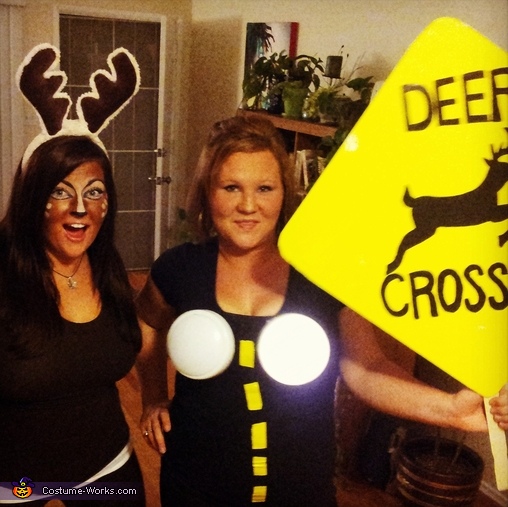 Deer in Headlights!
A word from Anna, the 'Deer in Headlights' costume creator:
Im Anna Emerson aka the Deer and my Roommate Rhonda Volk aka the Headlights. I cant take credit for the idea though that came from Rhonda. "How To" instructions are very easy The Deer dresses in all brown with some creative deer makeup (I just used eye shadow & eyeliner) and any pair of antlers you can find or make, and The Headlights dresses in all black with yellow ducktape for the road lines and 2 tap lights with velcro on the back for the headlights. Cut out some yellow foam board and paint on "Deer Crossing" with black paint. Very easy and inexpensive costume that everyone loved.