Deer in Headlights Couple Costume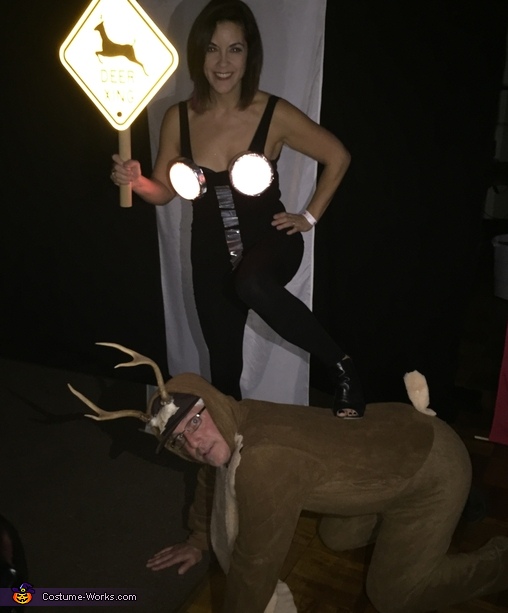 Deer in Headlights
More views:
(click to enlarge)
A word from Michelle, the 'Deer in Headlights' costume creator:
My husband is wearing a Chewbacca suit we found and I attached fur from a fabric store and made a tail out of the same fabric. He secured a pair of small deer antlers to a brown hat which he wore underneath the hood. I stitched Velcro strips to my black dress to mount the headlights, which are closet type push on lights. I wrapped them in a silver duck tape around the edges to look more like headlights. I used the same strips for the road strips down the front of the dress. I bought an actual deer crossing sign on Amazon and my husband mounted it on a wood handle. Finally, we bought red adhesive reflectors which were mounted to my backside for taillight a.

We won Best Duo/Couple AND Best Overall Costumes last night!!