Deer and Hunter Couples Costume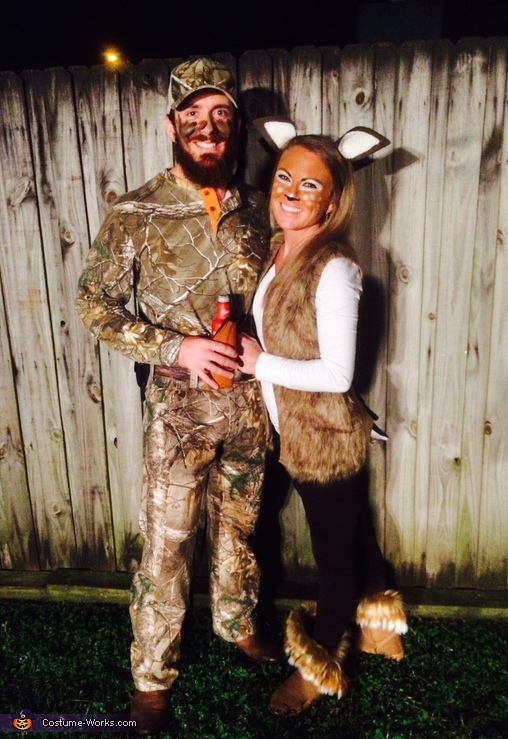 Bob and Babe... Doe and Hunter!
A word from Katie, the 'Deer and Hunter' costume creator:
My boyfriend Bobby and I are wearing these costumes. He is an avid hunter and since it is hunting season we thought it would be fun to do a hunting theme. I am a doe and he is a hunter!