Halloween Decorations
Halloween Decorations would be the first challenge to take on when planning your Halloween Party... probably and conveniently, a few days in advance. Pumpkin Carving is obviously a necessary task to tend to when making ready for Halloween... and the Jack-o-Lantern is tops as a decoration for your party as well as to sit on your porch for Trick or Treaters to admire.
Below is a grandaughter hard at work (under her mothers ever-watchful eye), Carving away at the Halloween Jack-O-Lantern:
Sure looks like somebody has been doing some carving!

and here's something a bit DIFFERENT!
There are Spider Webs to be hung with Spiders to crawl on them. Stand a Skeleton in a corner and call him Uncle Fred.
This life-size Uncle Fred happens to glow in the dark.
Spider Webs or Cobwebs, No matter what one calls them...
they are CREEPY to walk through!
Kooky Cat Mylar Balloon
These decorations (above and below) are from Shindigz.com. They have SO MANY Party Decorations, for ALL occasions.
Spider Pinata
Hanging Hairy Spider
Above a House of Horrors weather-resistant Vinyl Banner
Traditional Tombstone Set.
Let's not forget that we may be serving snacks, or even a Halloween Meal, We may be in neded of several types of Dinnerware...but we will AT LEAST require some decorative Plates and Napkins to serve up those worms and Eyeball treats (to see more "basic" party supplies..go to the Halloween Parties page...)
There are many different shapes and patterns of disposable dinnerware at Shindigz:
Sadly, I can only show you the tip of a great big iceburg here. You will ultimately have to cruise the store to check out all of the cool party supplies.
Just follow the links to check the online stores for the best in Halloween Decorations to turn your home into a fun and safe place for visiting spirits...of all ages. If you like to create your OWN Halloween Decorations, be sure to check the online stores for Halloween Craft Supplies.
Check out some crazy Halloween Party Decoration below all from Buy Costumes:

Special Effects
Halloween Decor

Tabletop
Halloween Decor

Halloween
Scene Setters

Lawn and Yard
Halloween Decor

Tombstone
Halloween Props

Photo Props
Halloween Decor

Decorative
Halloween Lighting

Halloween Themed
Door and Wall Decor

Inflatable and Airblown
Halloween Decor

Halloween Balloons
and Accessories

Halloween Pinatas
and Accessories

Halloween
Music and DVDs



Decorative Items below are from Fright Catalog, Inc.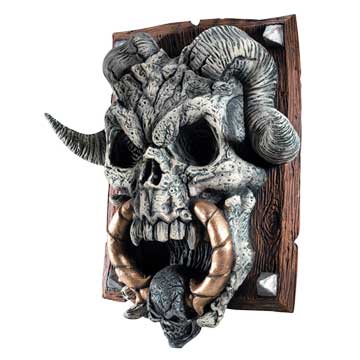 Demon Door Knocker
Animated Coffin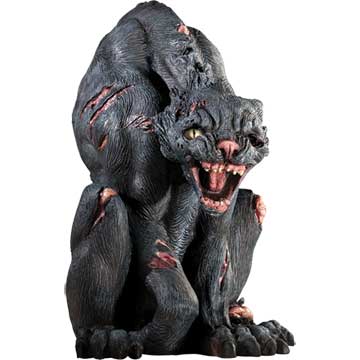 Scary Cat Figure
Hanging Skeleton
Headless Corpse
Grim Reaper Wall-Hanging
Haunted Bones

If you have some cool Homemade Halloween Decoration Ideas please feel free to send them to me for posting. If you include a picture please send it "attached" and in JPG format. Put "Halloween Decorations" in the Subject line and be sure to include your name or what you prefer to be called Online. Send to: Coletta [at] Costume-Works.com (don't forget to put the dash (-) after "Costume")

Back to Halloween Parties Main Page