Spaceballs Dark Helmet Costume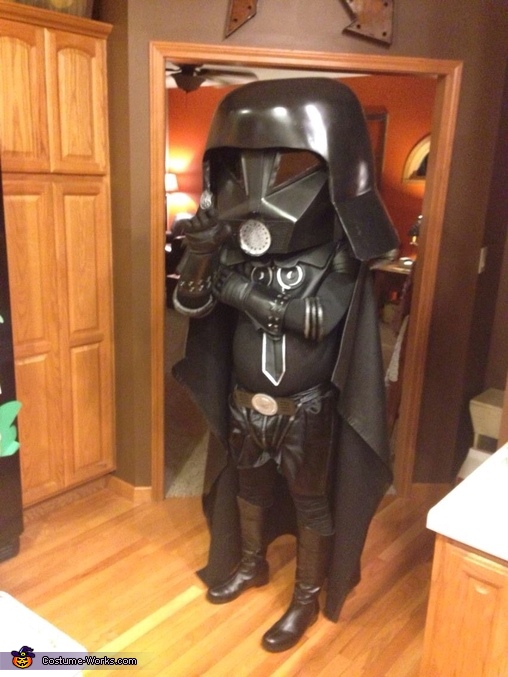 Finished, visor down
More views:
(click to enlarge)
A word from Brian, the 'Dark Helmet' costume creator:
This is me as dark helmet,, helmet was made by using a pepakura file (paper craft) then hardened with polyester resin and then built up and smoothed with bondo, it was a bit heavy but worth it,, the visor did flip up and down.
The cape and shoulders were made using pleather upholstery fabric, and the bands around the elbows and groin were foam backer rod insulation.

Overall it made for a very interesting night..