Daedric Warrior Costume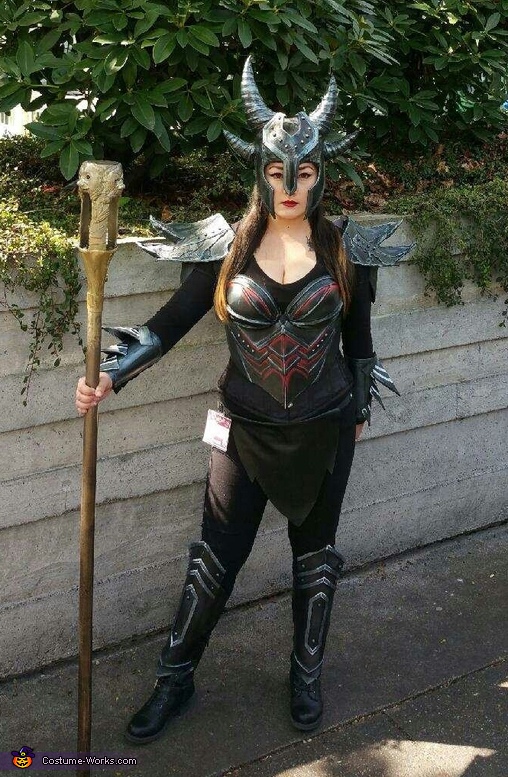 Full Body with helmet
More views:
(click to enlarge)
A word from Meaghan, the 'Daedric Warrior' costume creator:
This costume was based off of the Daedric armor from one of my favorite video games "The Elder Scrolls V: Skyrim"
I made the entire costume (including the helmet and props) 100% by hand using a thermoplastic called Wonderflex, craft foam, EVA foam, air-dry modeling clay, PVC and acrylic paint, and of course I'm wearing the costume in the photos.
I worked on it over the course of a year, from 2014 to 2015. It took around 100 hours of work and total cost of approximately 200 dollars on materials. The tools I used were pretty minimal since I eyeballed it and didn't use a pattern: ball-point pen, ruler, scissors, hot glue gun, heat gun, fine to heavy grit sandpaper, belt sander for the props.
I'm a pretty devoted cosplayer so you can see more of my work, progress photos and some small tutorials on the Facebook page included with this submission, or on Instagram @mayjeanw