Daddy and His 'Mini-Me' Costume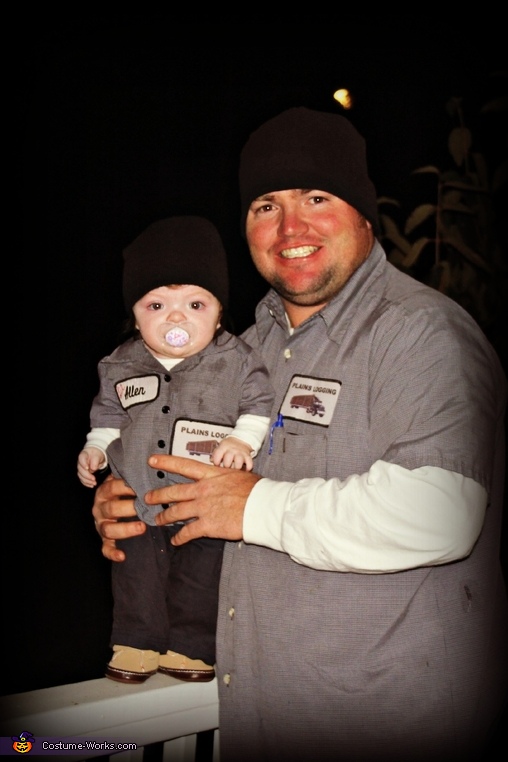 A Daddy and His 'Mini-Me'
A word from Kelly, the 'Daddy and His 'Mini-Me'' costume creator:
My little girl who is 6 months old is just like her dad. She looks just like him and acts just like him! They are definitely a pair!!

So,for Halloween we dressed her just like her dad. We found a pattern for a 3-6 month old shirt. We took the pattern along with one of her father's uniform shirts to a sew shop. A sweet lady did the rest. To complete the outfit we purchased a hat, pants, and boots.

The two had a fantastic Halloween! Her father wore a smile on his face the entire night!!