Cupcake Cutie Costume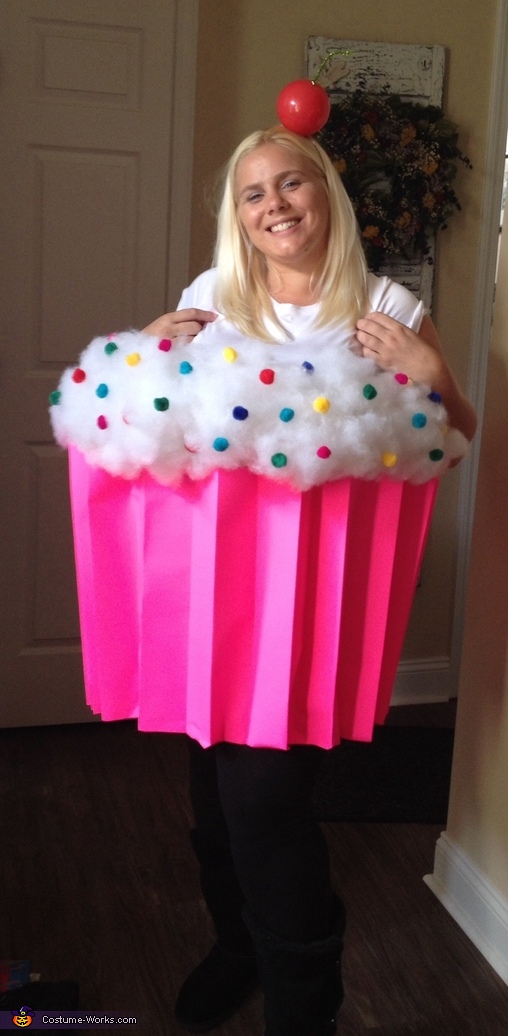 One happy cupcake
More views:
(click to enlarge)
A word from Noel, the 'Cupcake Cutie' costume creator:
I am wearing the costume. I wanted to try to make my first diy costume and have never seen anyone dressed as a cupcake. I LOVE CUPCAKES!!
I used a plastic tub with handles and cut the bottom off, three pieces of hotpink poster board accordion folded that I hot glued to the side of the tub, a pack of polyfil for the icing that I also hot glued to the top of the tub, some multi colored pompom balls as sprinkles that I glued to the "icing", and some pink ribbon that I attached to the handles of the tub to hold it up. I also used a red ball that I super glued to a headband and stuck a green pipe cleaner in the air hole to make the cherry on top.
The costume was a total success! Everyone complement it all day, and I won the $20 costume contest at my job. I'm so glad I made my own costume this year instead of buying one, it was so much fun!