Cruella de Ville and Puppy Horse Costume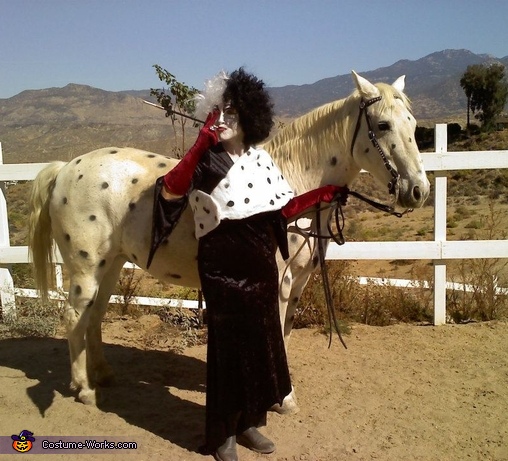 Puppies I love puppies! Muahahahaha!
A word from Mary, the 'Cruella de Ville and Puppy Horse' costume creator:
I had a Cruella de Ville costume from years ago from when I had gone to a party but I thought how cute if I could figure out how to put spots on my horse General and he could go as my puppy. I used that temporary hair color and spotted him up...I went down to see the horses dressed like that and all the horses were snorting and staring and didnt know what to think of me... I guess I was scarier than a paper bag to them...