Cowgirl and her Pet Cow Costume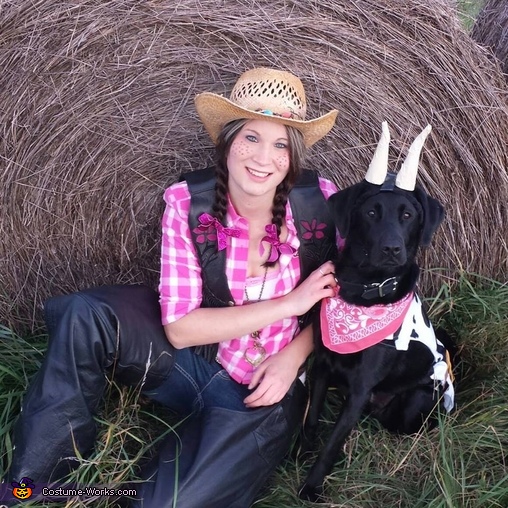 cowgirls loves the country side!
More views:
(click to enlarge)
A word from Jenna, the 'Cowgirl and her Pet Cow' costume creator:
I am wearing the cowgirl costume and my dog is wearing the cow costume. where I got this idea of being a cowgirl and my dog being a cow is we just love being out doors in the country going for hikes,and I love going for long trail ride on my horse. So I figured just go with what we both love to do. I made my dog costume how I made the horns for him is I got two Toilet paper rolls put two slits in them, then rolled them a little them to hold them together I used duck tape then I spray painted them the color of cow horns. finally I got one of mine old headbands and connected the horns with some wires and black duck tape I had a great time making both or our costume. I loved how both of our costume came out!