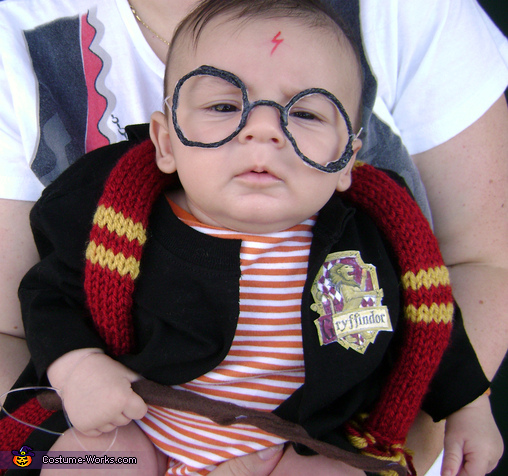 You're a wizard, Rylan!
A word from Sarah, the 'Baby Harry Potter' costume creator:
My two-month-old Rylan is wearing his home-made Harry Potter costume. The robe, complete with decorative hood, was made with a children's shirt size twelve months, cut up the front. The sleeves were trimmed and used to make the hood, and the patch was a printout. His wand was made of rolled brown felt, his glasses of black yarn soaked in Elmer's glue, and his scarf was knitted by Rylan's mom, Sarah.