Cop and Robbers Costume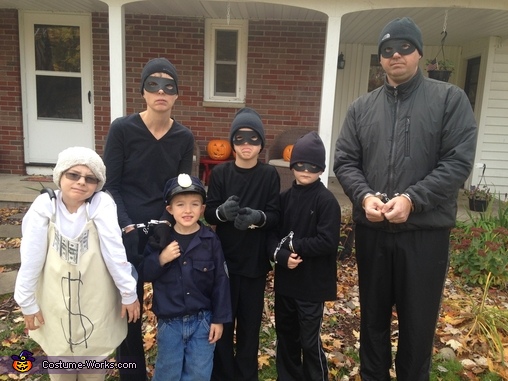 The good guy won!
A word from Laura, the 'Cop and Robbers' costume creator:
Our youngest is wearing his police shirt and hat that he got 2 years ago for his birthday . My one son is the loot . I took a laundry bag and cut the bottom out . I drew a dollar sign and then glued "100 dollar" cards to the top edge . The rest of us were the robbers . Black sweats , hats and gloves ! I did buy each of us a face mask .
We were all comfy and warm !