Construction Worker & Wood Costume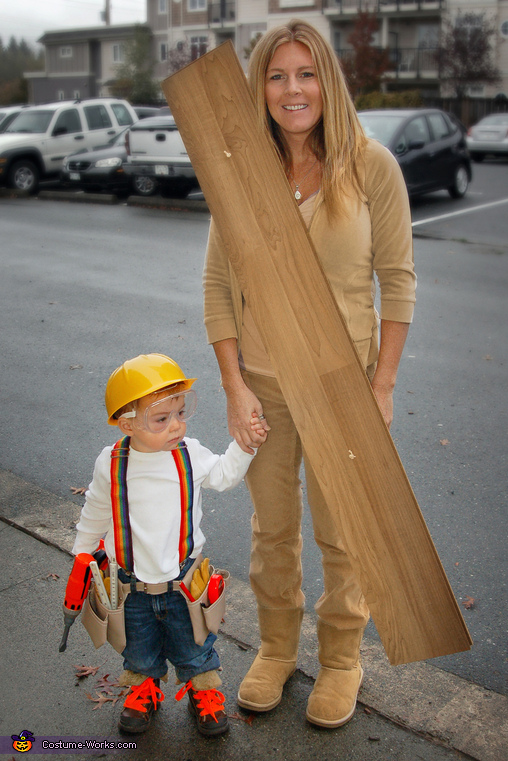 Mom looks bored but totally nailed it!
A word from Jen, the 'Construction Worker & Wood' costume creator:
This is my son and I two years ago (2012) for his preschool Halloween party. He already had the construction worker stuff and played with it all the time and his real costume still wasn't ready yet. Our house was having the floor redone in one of the rooms and at the last minute I decided to be a piece of wood using one of the old pieces of laminate. I drilled two holes and tied a piece of string so it sat around my neck and then raided my closet for beigey-tan clothes. Cost: $0! People bursted out laughing when they saw us!