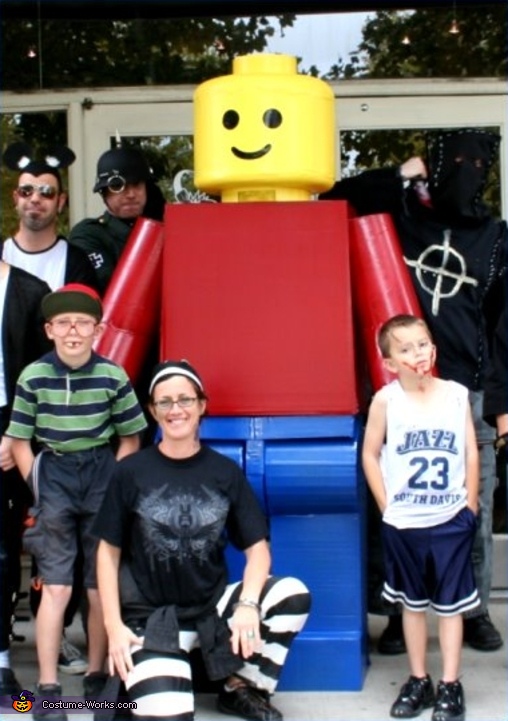 More views:
(click to enlarge)
Here is a 7 ft tall( and as close to scale as possible) Classic Lego Man as created by Mac. Mac says that he made the man mostly from cardboard, cut, bent, and taped in a variety of ways.
The arms and hands were made of cement forms (hmmm... Good use for Cement forms. Ü) The head was quite a struggle. With some determination... Mac was able to sculpt layered styrofoam to achieve a rounded shape. Then he sanded and painted it. The entire job took 6 cans of spray paint and 2 bottles of Acrylic paint. Mac sees through a small hole... covered with painted mesh... at the neck Mac requires another person to help him get into the Costume. He is a BIG Lego Guy!

Thanks for your entry Mac!
He's pretty cool! Ü

For more homemade Lego Costumes check out this page.