Charlotte the Cabbage Patch Costume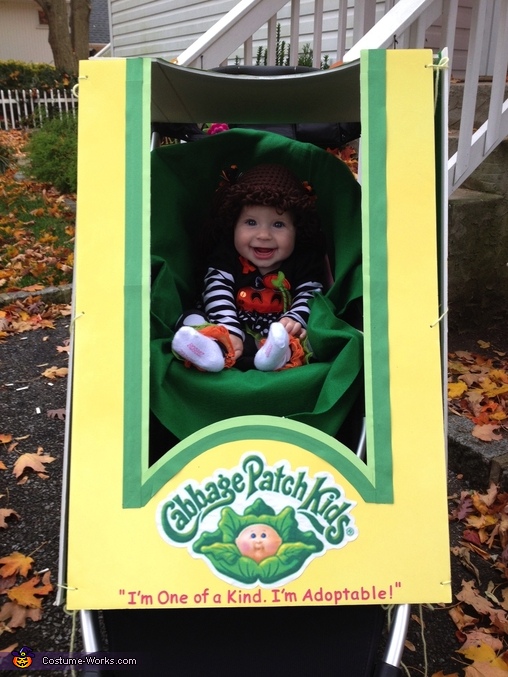 Happy Charlotte the Cabbage Patch
A word from Laurie, the 'Charlotte the Cabbage Patch' costume creator:
My daughter Charlotte Rose is wearing the costume I built. Everyone kept saying that she looked just like a cabbage patch doll....from there I took it and ran with it.
I took pieces of foam board, painted them yellow and used contruction paper to create the lines around the opening and printed cabbage patch logo and cut it out.