Charlie Brown Costume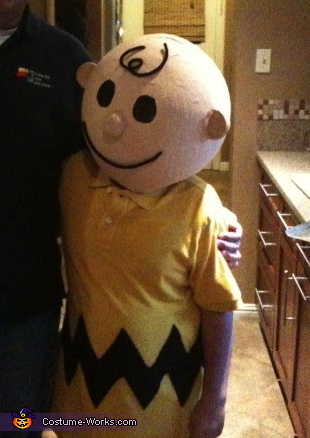 Charlie Brown!!!
A word from Debbie, the 'Charlie Brown' costume creator:
My son Sam and his dad. Sam has always wanted to be Charlie Brown. I took a large punching balloon and did several layers of paper mache. Then i painted it, cut eyes out and covered them with screen (breathing holes), 1/2 styrofoam ball for the nose and pipe cleaners and black paint to finish off. Bright yellow polo with black felt zigzag on the bottom - Charlie Brown!!