Cat Costumes
This year we have nomination for "Best Pet Costume"! Enter our Halloween costume contest - send photos of your cats in costumes and win cash Prizes!
Recent contest entries:
This page is to cater to my Cat Loving friends out there in Cyberville. Cats, being VERY independant in nature, are often as not, uncooperative about wearing clothing. SOMETIMES though... There is a feline who adores his or her Human SO much that the darling will put up with just about anything as long as it includes that little snippet of sought-after attention.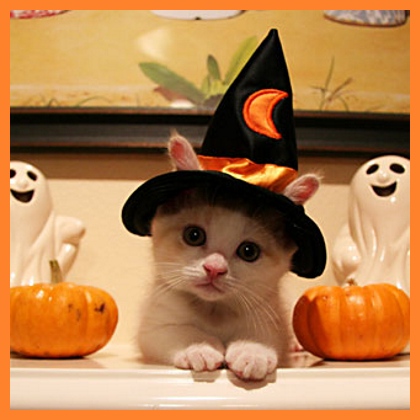 Happy Halloween!! MEOWWWW

I just saw one Kitty who was actually purrrrring while wearing a Jester outfit (sooo cute!). Right beside him however, was a BIG Yellow Cat in a Ballerina Skirt that had a look on her(?) face that said " Oh Lord, what did I EVER do to deserve this humiliation!?" :-) SO... one just never knows. The Cat DID cooperate and I suppose it will reap it's just rewards for that :-)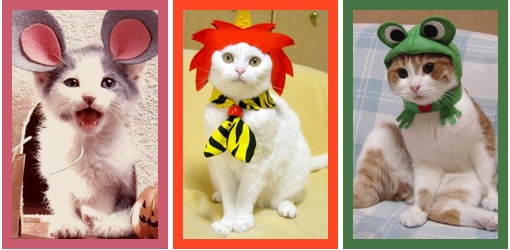 The bottom line here is to HAVE FUN with your Pet. Check out all of the COOL Cat Costumes Available in our Online Stores. I will ALWAYS be looking for newer and more original stuff too so please DO check back!

Don't forget to send in Pictures... See Pet Costumes for send-in info... and THANKS in advance! Ü

Back to Pet Costumes Main Page