Captain Jack Sparrow Costume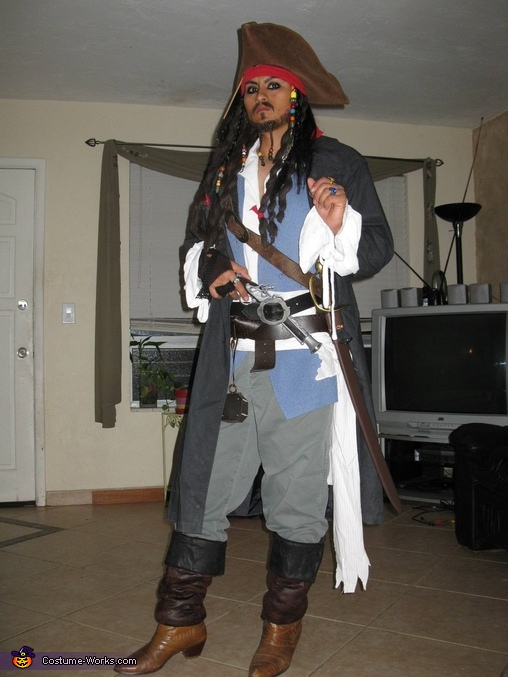 Captain Jack Sparrow Costume
More views:
(click to enlarge)
This is Anthony as Capn' Jack Sparrow of "Pirates of the Carribean". Anthony is a Johnny Depp look-alike if ever I saw one AND it is said that.. When Anthony is in Capn'Jack character he carries off perfect mannerisms of the swaggerinng, drunken, but lovable, pirate.

PERFECT Costume for you Anthony! Perfect!
Thanks for being here!
A word from Anthony, the 'Captain Jack Sparrow' costume creator:
Hi! I found your page and im interested in entering your costume contest, I love halloween and gald to see others that feel the same way. My name is Anthony and this is this is my Capt Jack Sparrow costume .. savvy, I made it myself but I dont have pics of me making the costume, It helps that many people say I look very much alike but its funnier when I can sound like him and act like a drunken Jack Sparrow ...lol . Im a big fan of the movies and it didnt take much for me to make the costume after meeting the actor him self (Johnny Depp).