Katy Perry Candy Dots Costume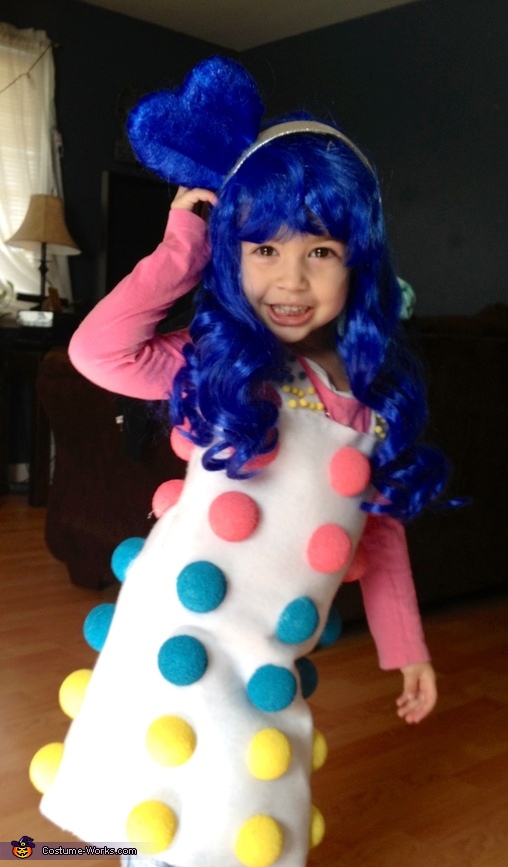 Sweet Lily dressed as Candy Dots!
A word from Amy, the 'Candy Dots' costume creator:
My daughter Lily is wearing this costume.
She saw a Katy Perry photo of her dressed like this and said she wanted to dress like candy dots too.
I made the dress out of white felt, which I cut and hot glued together. I cut large and small Styrofoam balls into halves, which I then painted either blue, yellow or pink. I glued the large ball halves onto the body of the dress and the small ball halves onto the dress straps and a pair of sparkly white shoes. To complete the costume, we added a blue wig. She wore a pink shirt and pants underneath.