Cabbage Patch Doll Costume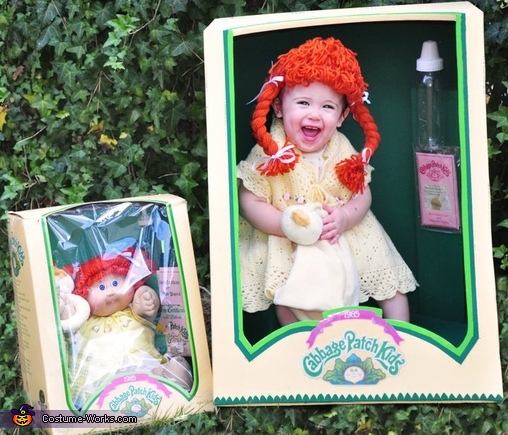 Cabbage Patch Doll Costume
A word from Olivia, the 'Cabbage Patch Doll' costume creator:
This is Leksi she is 10 months old we are from Mississippi.
We hand made this costume and box from bearch wood, paint, the wig is made from yarn and the outfit out of a baby blanket I had as a child. The original Cabbage Patch is a Vintage 1985 original still in the box which is what we used to replicate this life sized version for our baby girl.

Thanks for having this contest!