Buzz and Jessie Costume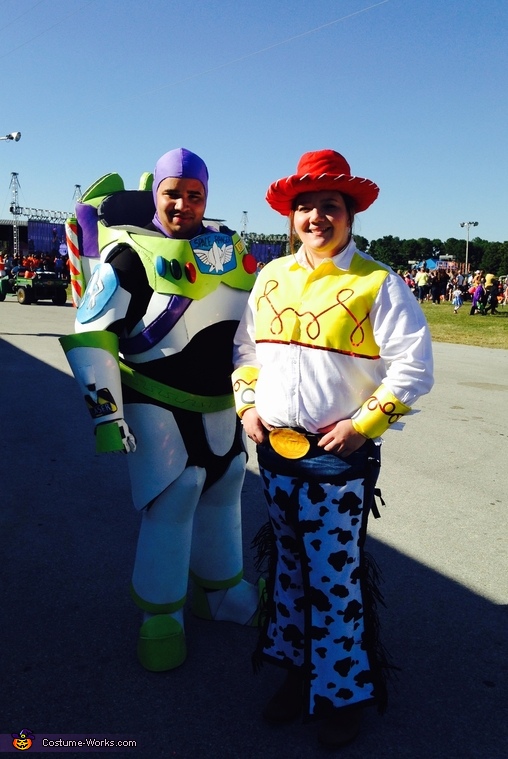 Buzz and Jessie!
More views:
(click to enlarge)
A word from Cody, the 'Buzz and Jessie' costume creator:
Our costumes are of myself, Cody, as Buzz Lightyear and my girlfriend Jessi (that's her real name!) as Jessie. The idea came from the fact that, like I said, my girlfriends real name is Jessi. So we thought it'd be very fitting for us to be everyone's favorite toy couple. For Buzz, we used EVA foam mats, a heat gun, and hot glue to shape and build the armor, while looking at LOTS of references of Buzz. For Jessie, we got some stitching help from grandma to make the shirt, and cut an old pair of jeans to use as the base for the chaps. We attended our church's Fall Festival and all the kids loved us!

Look out, Andy's coming!