Buzz and Jessie Costume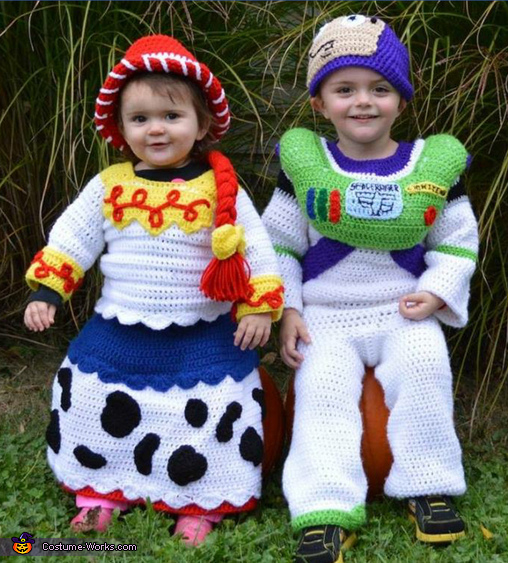 Buzz Lightyear and Cowgirl Jessie!
A word from Katrin, the 'Buzz and Jessie' costume creator:
These are the costumes I crocheted for my kids this year. I crochet their costumes every year. Buzz is my son's favorite this year, so that's where the idea came from! Both costumes together cost under $35, but the time that went into them was 2 months! I love how they came out!