Transformer Bumble Bee Costume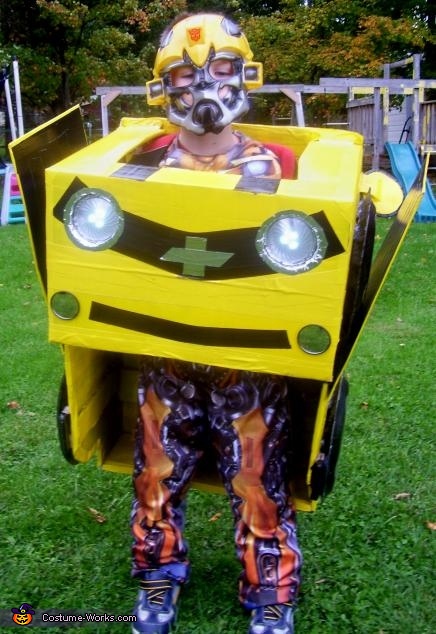 Bumble Bee Transformer
More views:
(click to enlarge)
This is a homemade costume for boys.

A word from Donna, the 'Bumble Bee Transformer' costume creator:
Here are some pictures of my sons costume from last year (2009) Its only July but we are already planning this years costume. LOL Eric was 6 y.o. last year. He asked me if he could be a transformer, bumblebee to be exact. I had not seen the movie at this point. But I knew I wanted the costume to "transform".
It is made out of cardboard boxes, paper plates, colored duct tape, lots of spray paint, 2 press lights for closets (10.00 a pair) His headlights really worked!! Kids as well as adults loved the costume... Read more »