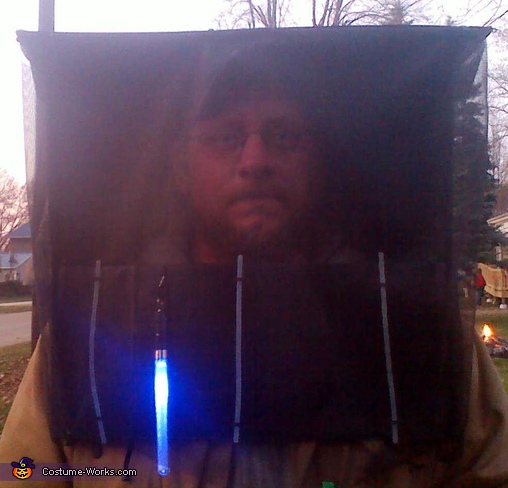 My husband ... He wasn't thrilled. (Note the flashing light in the front)
More views:
(click to enlarge)
Other great costumes from insect theme created by Heather.
A word from Heather, the 'Bug Zapper' costume creator:
My younger sister wanted to go out with us and the kids this year, but she didn't think she could because she was going to have to be in a wheelchair Halloween night. I told...
Read more »