Bubblegum Machine Costume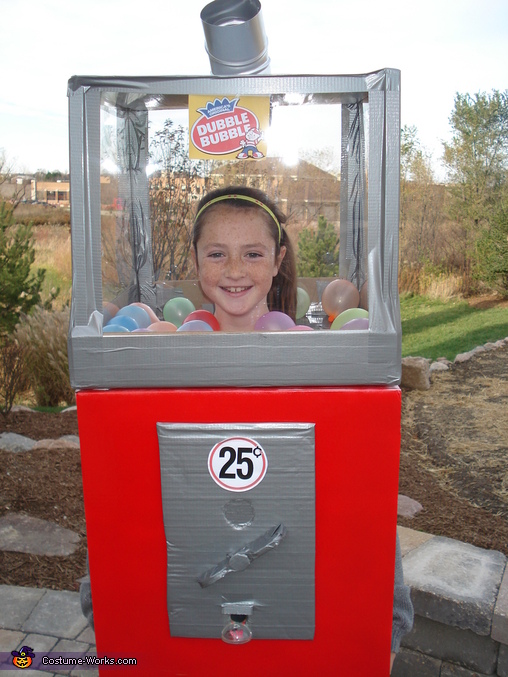 BubbleGum Machine that actually WORKS!
A word from Shelby, the 'Bubblegum Machine' costume creator:
Shelby is 11 and wanted to create her own costume this year. She came up with the bubblegum idea. Materials used were: box, paint, plastic from poster frames, lots of duct tape, tube for the top, balloons for the gumballs and much more. When she went trick or treating people put the candy into her machine on the top. In return, when they turned the handle they actually got a bubblegum! It was fantastic and also kept her warm on a windy night.