Bozo and Cooky Costume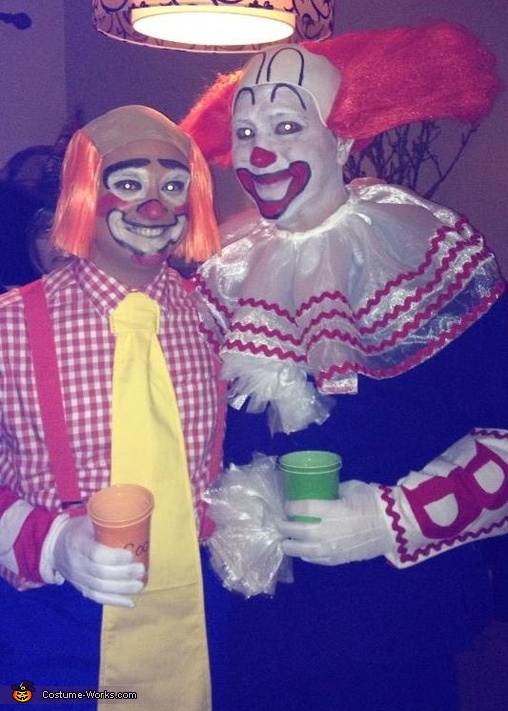 Bozo and Cooky
A word from Tony, the 'Bozo and Cooky' costume creator:
We came up with the idea of being Bozo the Clown and Cooky the Clown from The Bozo Show. This costume was a hit at our Halloween party and everyone was amazed! We grew up watching The Bozo Show and thought it would be fun to re-create the two main characters.

We could not find these costumes anywhere online, so we decided to make our own. We purchased wigs and cut/re-shaped them. We bought hospital scrubs and added to them using fabric material sewn and stitched. We used fabric to make an oversized clown tie, as seen on Cooky on the show. We re-created the face paint worn by Bozo and Cooky and added all the small touches such as clown shoes, suspenders, gloves, etc. to complete the look.