Box of Friends Costume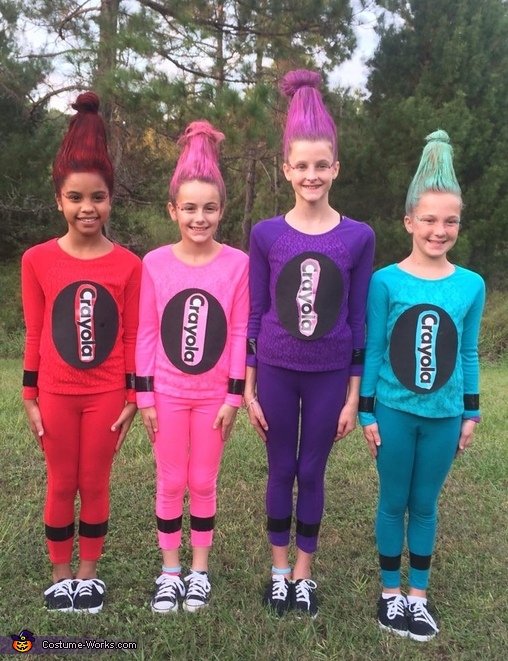 'Box of Friends'
More views:
(click to enlarge)
A word from Stacy, the 'Box of Friends' costume creator:
"A Box of Friends" are these creative best friends. (Left to right)Red Crayon- Makayla Nieves, Pink Crayon-Madi, Purple Crayon- Maci Leaphart, Teal Crayon- Karissa Baker.

The idea was sparked by looking all over the Internet & trying to get ideas for a group costume. The group of friends was a title they wanted to use so Crayons came to mind.

These girls are very SHARP. They created & designed their costumes. Maci aka the purple Crayon practiced the steps for their standing hair aka their sharp point for a few weeks. As they got ready, Maci got to work doing all her crayons hair. They added black duct tape for the Crayon label, black converse for shoes, jogging sets, foam for the Crayon label, jewels for their face & a "Box of Friends" were magically created.