Bowser Costume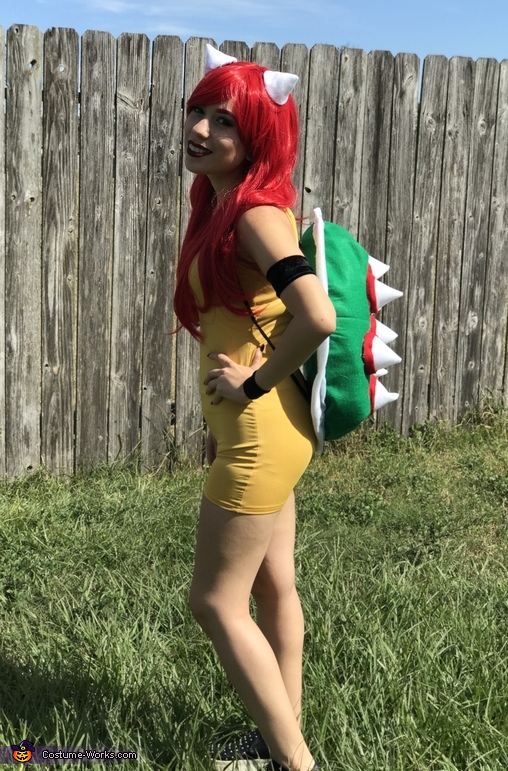 Bowser Costume
More views:
(click to enlarge)
A word from Anais, the 'Bowser' costume creator:
I have always had a thing for the bad guys, so when I decided I wanted to put my own spin on a villain it was a no brainer for me. The biggest and the baddest Nintendo superstar: Bowser. I think we can all agree he is a great match for Mario, and I wanted to find and challenge my own Mario as well.
I headed over to several fabric stores to find the perfect shades of green, red, yellow, and white and got more than enough yards of each for my trial and error. I even picked up a beginner sewing machine and practiced my sewing skills before beginning. Bowsers shell was the most challenging part! I started with a cardboard oval and used a mattress pad to shape out his shell. I then sewed the fabric together and hot glued some spikes on the back. I even made myself some horns and bands for my arms. I finished off the look with some bowser inspired makeup, red eyebrows and all!
This costume was definitely a head turner. I visited a festival with my beloved captured Mario and we quickly became the center of attention. All the kids really loved to see Mario and his master Bowser! Everywhere we went people sang the Mario theme song and made comments about what an awesome pair we made. I think Bowser may become a more popular costume choice from now on, people really loved it!