Black Panther Costume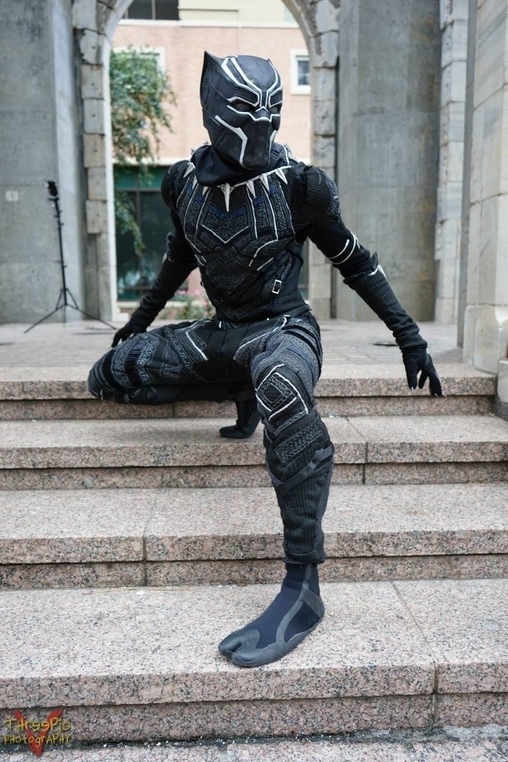 Black Panther Costume
More views:
(click to enlarge)
A word from Chase, the 'Black Panther' costume creator:
This is a costume based off the superhero Black Panther. I made it by hand sewing fabric Kevlar together and hand painting with rubber for the pattern details. I wanted to use Kevlar because Black Panther's costume is made out of vibranium, which is the strongest metal in the Marvel Universe. Kevlar is the closest a college kid can get to that. The helmet was modeled and 3D printed, then sanded and painted. So were the teeth on the necklace. The claws are cast out of Alumnium and there is a pocket for me to hold my phone. And of course, a crotch zipper was implemented.
All of the sewing took well over 600 hours, and I would love to make a better one out of even better materials.
Love, Chase.
P.S. Yes that's me in the costume