Björk and The White Stripes Costume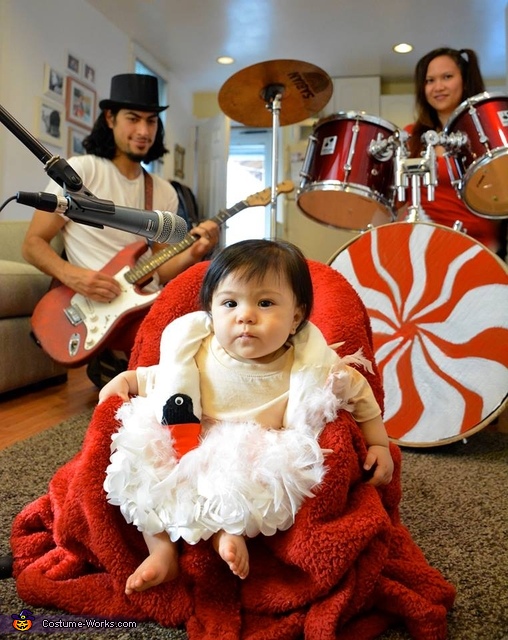 The White Stripes had a Björk.
A word from Carlos, the 'Bjork and The White Stripes' costume creator:
Hello, our theme was music, where our 9 month old daughter Amazuli is dressed as Björk, I got materials and shirt from thrift store and sewed together. Clothes my wife Mercy and I have were already owned.