Birds of a Feather Costumes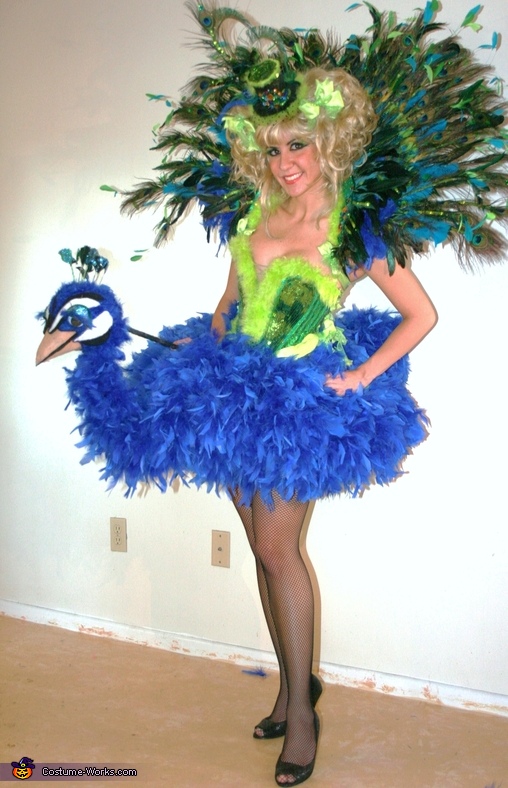 DIY Peacock costume - full length
More views:
(click to enlarge)
A word from Julie, the 'Birds of a Feather' costume creator:
Both costumes made from thrift-store dresses, foam from an old foam cushion (carving the heads), about 10-15 feather boas, leftover sequins and hot glue! It took about a month of weekends and spare hours to complete.
My Inspiration came from my niece. She wanted to be a Peacock for Halloween, but wanted to make it a puppet..."it has to be kinda cute but not stupid, and you have to wear one too... Oh, and I have to wear a top hat!"
She loved it! So then I had to make one for me! I decided on a Pink Flamingo....cause it's PINK!
Deciding to wear costumes out for a trial run... I drove in full costume! stopping for gas and out to coffee!