Beetlejuice Costume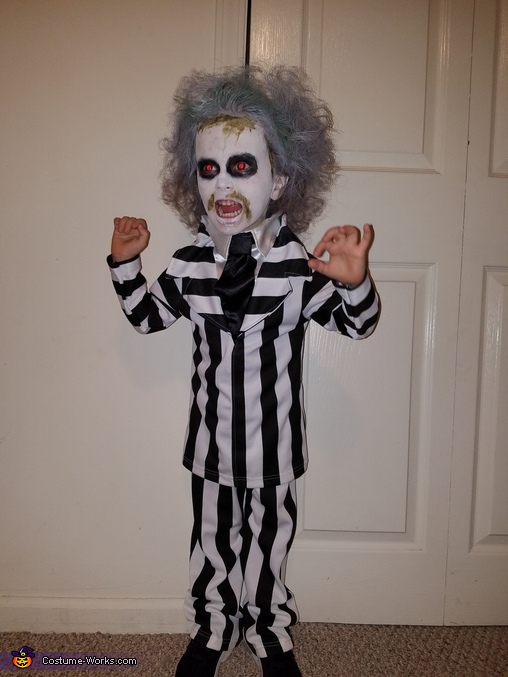 Ready for the big night!!
More views:
(click to enlarge)
A word from Ashley, the 'Beetlejuice' costume creator:
Charlie Jane Noyes is a 3 year old little girl with an extreme imagination. She loves all things "creepy" and loves dress up. We were watching Beetlejuice a few weeks before Halloween, and Charlie was determined to be Beetlejuice on "trick or treat day". She calls him Beetle Bug Juice, so we let her stick with that.I did not home make the costume, its about $45.00 online. Her makeup and hair however was a task. No wig, just a few cans of white hairspray, lots of teasing, and a touch of green hairspray. I used a make up tutorial off of YouTube for her face. It took about an hr and a half, She came out great, and most definitely played the character to a tee all night. Wonderful night!!!