Beetlejuice Family Costume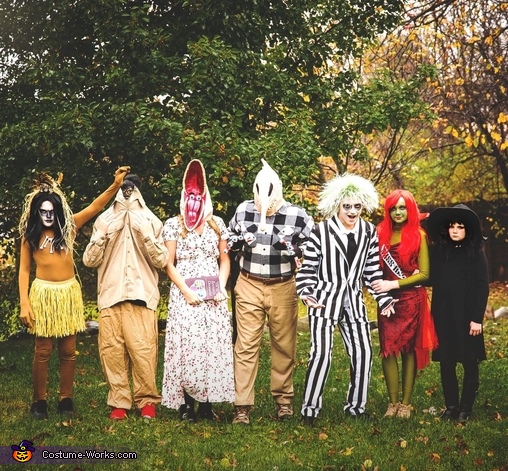 Beetlejuice
More views:
(click to enlarge)
A word from Stephanie, the 'Beetlejuice Family' costume creator:
Evan 12, Voodoo Doctor
West 10, Shrunken head dude
Mom Stephanie 38, Barbara Maitland
Dad Jarrod 42, Adam Maitland
Max 13, Beetlejuice
Ana 12, Miss Dead Argentina
Liv 10, Lydia Deetz
We had recently watched Beetlejuice as a family and decided it would be a great idea. A lot of the costumes were priced together with goodwill finds and the masks were on Amazon. For the shrunken head we painted parts of it and glued to a beanie hat under the shirt.