Beetlejuice Costume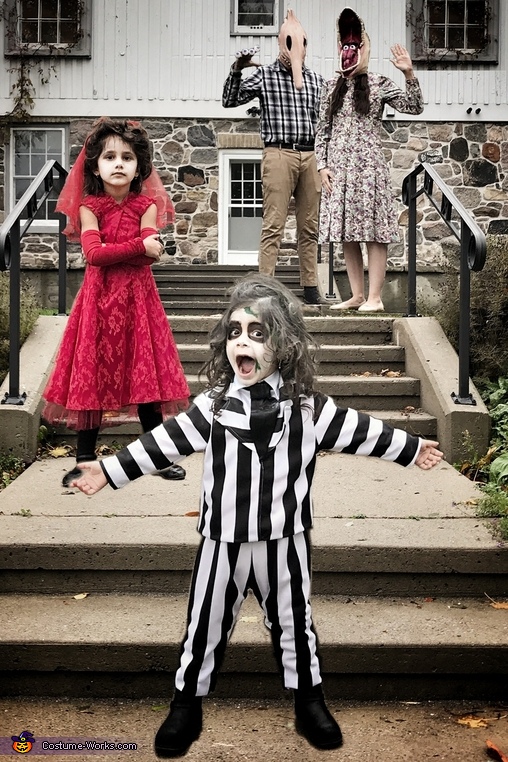 Beetlejuice Costume
A word from Rohit, the 'Beetlejuice' costume creator:
Our 2 year old is Beetlejuice, 4 year old is Lydia, Mom is Barbara, Dad is Adam.

We always do a family theme andare huge 80's fan, so just came natural to what we should be this year for Halloween.

A lot of the peices came from a thirft shop (Lydia's dress, Barbara's and Adam's clothing), and the other peices were ordered from various online e-commerce websites. Combining all of them together, 100% of the peices came from Mom and Dad's motivation to implement deep into our childrens head how they missed out on the greatest generation of our times and how amazing the 80's were.