Beavis and Butthead Costume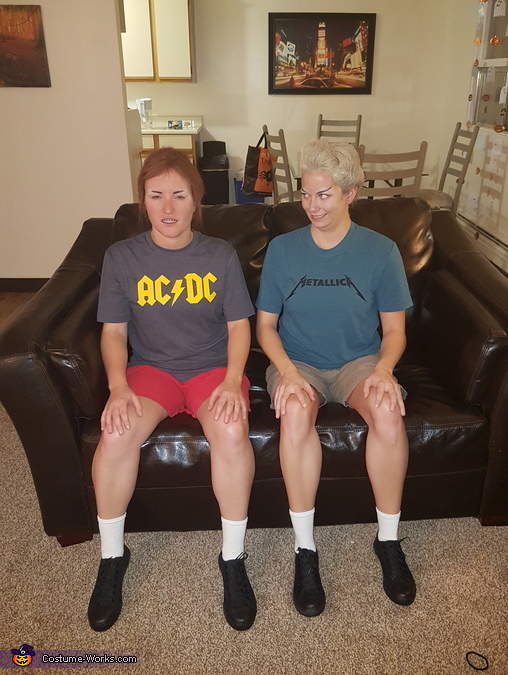 Beavis and Butthead
A word from Toni, the 'Beavis and Butthead' costume creator:
My roommate and I decided to dress up as beavis and butthead. Everyone always said how we laugh just like them and loved watching the show so we decided it would be a perfect costume for us.
We bought the shirts, shorts, socks and shoes at Walmart for a reasonable price. We had to take the shirts to a shop to get the logos printed on them.
We got the fake braces and hair dye at a Halloween store. We did our hair and eyebrows ourselves. There was a lot of backcombing and hairspray involved.
We stayed in character all night and it turned out to be a legendary costume!